Grand Theft Auto Online
Grand Theft Auto V
Max Payne 3
Non-Commercial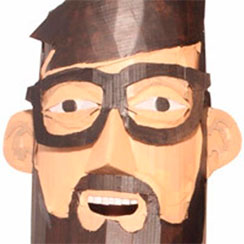 About Me
Born in Los Angeles, seasoned in Albuquerque, tenderized in NYC. Cat whisperer, burrito admirer, compost enthusiast.
When I'm not drawing or painting or computering, I can be found furrowing my brow or lying face down on the floor.
Let's talk about your art and illustration needs. I'm looking for new projects and challenges to tackle from my new home in glorious western Massachusetts.
Drop me a line at [email protected]